Hey girls,
It's Giseli again. Are you having fun with us? Because I know I am.
Did you see the awesome hybrid tutorials and contests my CT friends posted inside here? Oh, you must see! I want to do them all. And here where I live (Brazil) we don't even celebrate Halloween and we are ready for... Spring time - LOL
Plus you have a chance to win a $10GC to
Krystal's Store
.
But today I'm here to post the results of the Mystery LO Praise Game.
Girls, I had SO much fun with this game! I want to thank you, girls, for that. I saw you guys inside our CT gallery trying to find that "mystery page". And it was fun!
But... I think I really got skills in 'picking a mystery' - haha. None of you picked the right page we picked before as the SECRET PAGE, which was this one: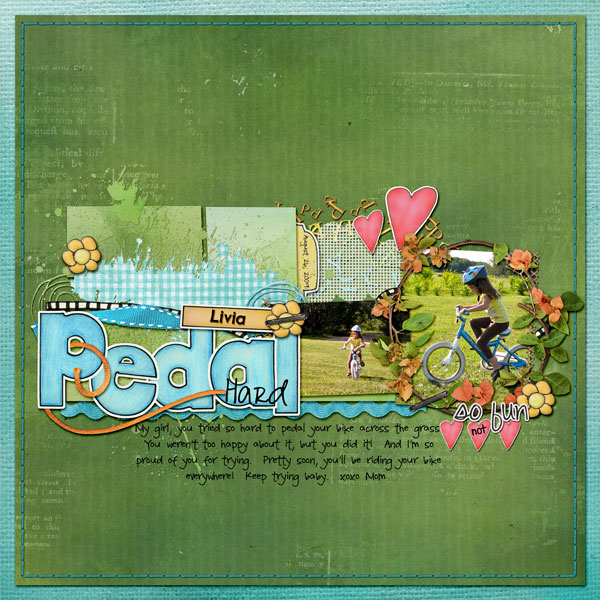 But, I still have that $10GC to Krystal's store and as no one picked the right page, I decided to do a random sort between
everyone
who joined us. "
And the Oscar goes to...
" LOL
Congratulations
Melissa
! You're the lucky winner of a $10GC to Krystal's store! I'll e-mail you with your code today! :)
I remember I said something about a prize to everyone. I'll be sending the link to you today! And you will see for yourselves that I was telling the truth to you: it's a great Alpha to be in your digital scrapbook stash.
You still have time to win chance to a $10GC. Play along with us!
Hugs from sunny Brazil,
Giseli