This is Beth here to bring you some sweetness!
Spring is getting closer and closer here in usually-sunny-California! The sun peeks out in between occasional showers and the cloud scene is spectacular! It's my favorite time of year (apart from Christmas). So many are expressing their anticipation for spring weather and I couldn't help think a "Spring-y" (yes, I made that up!) quickpage is just the ticket.
Krystal's "Shabby She" kit is perfectly in-line with Spring layouts! Isn't it gorgeous?!
(All images are linked.)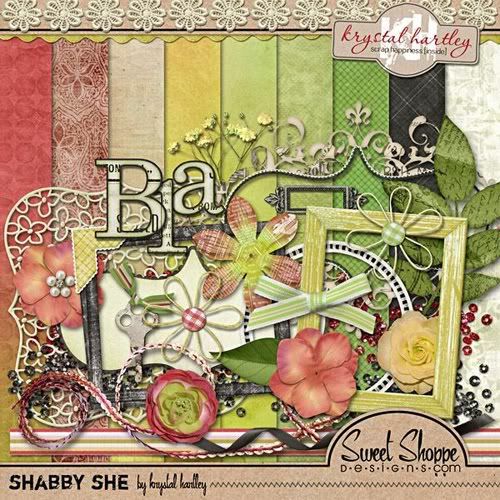 Here's a layout I made of my niece. She's growing so fast! While babysitting a couple weeks ago, I got to sneak in a few pics of her.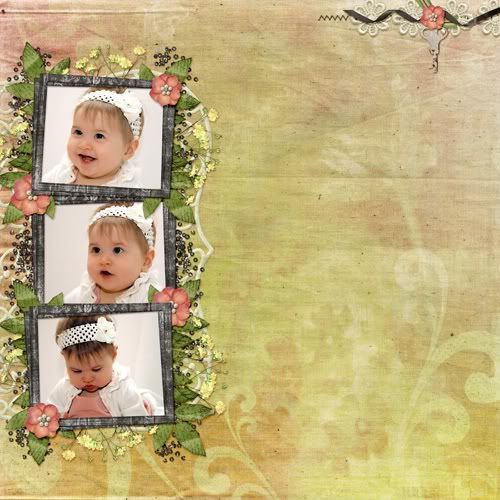 And I thought a free quickpage to share would be so fun. Enjoy your sweetness! (Click image to download.)